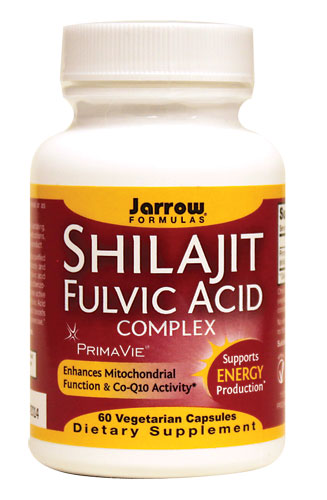 Visit PrimaVie's Website
Visit the PrimaVie website so you can inquire about or purchase this product.
Provided that you have acquired pure Shilajit, you will give your body the kind of strength it needs. Due to the constituents of Shilajit, many ayurvedic experts take it as a magic herb and find it work well to regular blood sugar, purify blood, and improve overall vitality and strength.  Many products are now available with a claim to have pure Shilajit, but many fail to produce any effect at all. It seems Primavie Shilajit from Natreon, Inc. is different in many ways.
The company is in business for over 16 years now with its headquarters in New Jersey. They also have their Research and Development facility in India. They offer some high quality ayurvedic products, all of which are backed by high degree of standardization, extensive research, and safety studies. Their Primavie Shilajit has all these characteristics as well.
It is important to point out that one of the reason why any Shilajit product works is that it contains fulvic acid. Where other products don't usually contain more than 40% fulvic acid, Primavie Shilajit contains 60% of fulvic acid and equivalents. The product also contains a number of amino acids with more than 40 essential minerals. Something we really like about Primavie Shilajit is that they have published lab reports on their website and made it clear how the whole thing works. With these results available, it is safe to say that Primavie Shilajit is among the best, if not the best.
---
The Good
---
It is made using high degree of standardization
It contains 60% of fulvic acid
It contains more than 40 minerals
It doesn't contain external fillers or preservatives
They have published lab results
It enjoys positive results from consumers
---
The Bad
---
There aren't any real bad things about this product, but we have found some consumers carping about not-so-good customer support service. Other than a few issues with support, there isn't much you won't like about this product.
The Bottom Line
---
The fact of the matter is that Primavie Purified Shilajit is one of the very best super foods available online. It works quite well because the company has manufactured it using a highly impressive aqueous extraction process using Shilajit obtained from Himalaya. They have published clinical studies to back their product, and that's why it is safe to use this Shilajit supplement. Thanks to the presence of constituents like dibenzo-α-prone chromoproteins (DCPs), dibenzo-α-prones (DBPs), humic acid, and fulvic acid, it becomes one of the most potent super foods available in the market today. It dissolves in the water to 90%, which is why you can use it by mixing in water. You may not like its odor in the beginning, and it is a good idea to take it slow and then move to larger servings, but your body will eventually get used to it. Overall, this energy boosting product is one of the very best you can find to enjoy anti-arthritic, anti-aging, and cardiovascular benefit.