Swanson Superior Herbs Shilajit Extract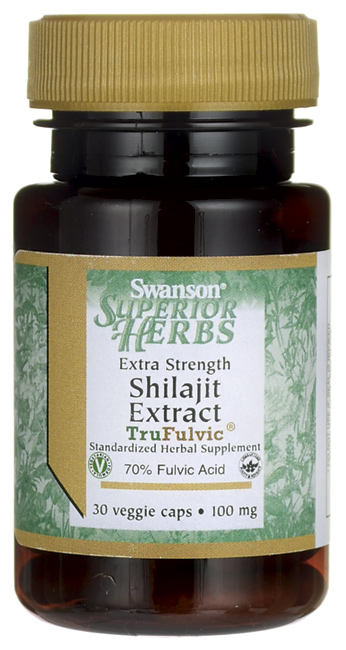 Swanson Superior Herbs Shilajit Extract
Swanson Superior Herbs Shilajit Extract is a good product for the price, but it lacks the quality that can only be found in resin form.
Company's Customer Service
5
Add your review
|
Read reviews and comments
Visit the Swanson's Health Products Website
Visit Swanson Health Product's website so you can inquire about or purchase this product.
Swanson Superior Herbs is in the business for quite some time now and they offer effective herbal supplements at highly affordable prices. From Green Tea and Ashwagndha to Yohimbe and 1oo other herbal supplements, they have everything available for anyone interested in looking for power foods.  The affordable price is their biggest selling price, and the same is evident with Shilajit Extract they sell. They charge you just offer $5 for 50 veggie caps. It is definitely a lot cheaper as compared to what many other companies are charging these days.
It is important to consider the price, but it is equally important to check the quality of the product. Although the product enjoys several positive reviews, we don't usually like the fact that Shilajit is being offered in the form of capsules. Of course, it may still be original Shilajit, but it may not be as effective as the raw Shilajit (in resin form) is consumed regularly. To turn resin into extract, the companies need to perform several processes in which they often use fillers. Even if they don't, temperature plays an important role in maintaining the original nutritional value of Shilajit. Several processes may affect those ingredients and limit its effectiveness.
The good thing is that Shilajit Extract from Swanson Superior Herbs won't taste that bad. Many people prefer it that way actually. When taken in resin form, it is often difficult to cope with the odor and taste of Shilajit. It isn't the issue when consumed in capsulated form. Although the company confirms each capsule is of 400mg and contains enough Shilajit to produce positive effects, they don't have a lab result or anything to prove their claims.
---
The Good
---
It is available in capsule form and is easy to take
It doesn't taste bad because it's Shilajit extract
It is enough to take one capsule a day for results
It contains magnesium, silica for better effects
It contains 5% fulvic acid for great results
It is extremely cost effective and enjoys good reviews
---
The Bad
---
Their customer service is not considered the best, and we didn't like the fact that they don't have any lab results conducted or published online.
The Bottom Line
---
The crux of the matter is that if you're looking for a cheaper way to rejuvenate your body, you may consider putting your money on Swanson Superior Herbs Shilajit Extract.  Even though it's just the extract, it still works quite well and sits well with many people who are not ready to cope with bad taste and odor of raw Shilajit. They claim to rely on a classic preparation method to purify the herb and get its extract, and say the extract contains the beneficial effects of all the basic ingredients found in Shilajit. It is standardized to 5% fulvic acid and contains other herbs such as harada, amla, baharda, and more. The combination of these herbs definitely makes it a good energy food, but it keeps it from delivering all the benefits you usually associate with pure Shilajit.