Banyan Botanicals – Shilajit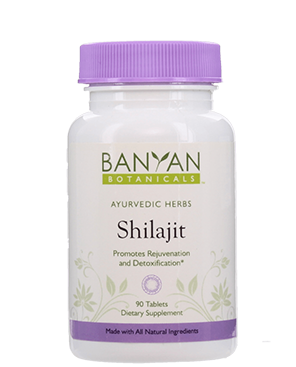 Banyan Botanicals – Shilajit
Shilajit from Banyan Botanicals seems like an excellent product, but it cannot be backed up by strong lab results. They also don't deliver worldwide.
Company's Customer Service
10
Add your review
|
Read reviews and comments
Visit Banyan Botanicals Website
Visit the Banyan Botanicals website so you can inquire about or purchase this product.
It is obvious to find yourself all keyed up when trying to identify the most authentic Shilajit product. So many brands are now offering their assistance, but so few are able to produce products that deliver great results. Shilajit from Banyan Botanicals is yet another entrant in the world of super foods.
1
Good Quality for Capsule Form
Banyan Botanicals has been in business since 1996 with an aim to provide high quality ayurvedic products. They emphasis is on provide quality herbs and products while maintaining excellent customer support. We couldn't notice any real issue with their customer support service, as most of the consumers were happy with the kind of support they've been receiving. It is definitely a high point, but the question is, "Is there product good enough to compete with other top players in the market?" We think it does.
Banyan Botanicals Shilajit has some nice ingredients added to it. Though we're not a huge fan of additional herbs and ingredients added to Shilajit, this product is not that bad at all. Raw Shilajit in the form of resin is always a better choice because that's its original form, but Banyan Botanicals has confirmed they have used a state-of-the-art processing method to prepare these Shilajit tablets. While it may have affected the real properties of Shilajit, it has made things a bit suitable for certain buyers.  For instance, it is relatively easier now to take it regular because you don't have to deal with its bad taste or odor.
Another reason why it works fine is that it contains other ingredients from natural sources. It contains stearic acid, maltodextrin, magnesium stearate, modified cellulose, and more. The good thing is that it doesn't contain any animal products, so is safe to use for vegetarians.
---
The Good
---
It is available in tablet form
It contains Shilajit mineral pitch
It comes in a handy container with 90 tablets
Each tablet contains 300mg Shilajit
It contains modified cellulose and magnesium
It enjoys positive reviews
The customer support is up to the scratch
---
The Bad
---
Again, it is available in the form of tablets, which is the not the ideal situation. Moreover, they don't have any lab results published on their website, which is another thing that doesn't go in their favor. Another thing is that they don't deliver it worldwide. You may get a hand on it if you're in Germany, Ghana, Nigeria, Cuba, Croatia, or Latvia.
The Bottom Line
---
Banyan Botanicals Shilajit is a nice choice for anyone who is fine with the idea of buying Shilajit tablets and is not that willing to use raw Shilajit. It is available in the form of tablets with 90 tablets there in the bottle. Each tablet is of 300mg and provides enough Shilajit extract to get you several interesting benefits – it improves blood sugar level, purifies blood, increases vitality, and removes toxins from the tissue. A bottle will last for a couple of months if you take a tablet once a day. It may not be available everywhere in the world, so you may have to look for something else to enjoy the benefits associated with Shilajit supplements.