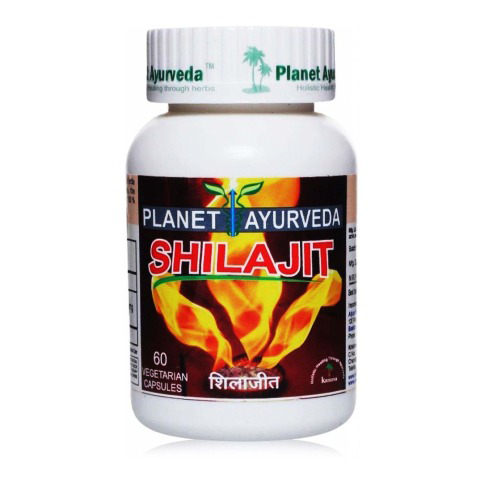 Planet Ayurveda Shilajit
Shilajit from Planet Ayurveda has reviews saying it is a good anti-aging product, but without lab tests and bad availability, it scores lower.
Company's Customer Service
4.5
Add your review
|
Read reviews and comments
Visit the Planet Ayurveda Website
Visit Planet Ayurveda's website so you can inquire about or purchase this product.
No one can deny the fact that Shilajit offers several health related benefits. It can be a great source of energy and improves your sexual performance as well. The only catch is to know you've put your money on an original and authentic Shilajit product. Among many popular choices, one is Planet Ayurveda Shilajit that's fast becoming a preferred choice for people around the world mainly due to its Shilajit content and other ingredients.
The Planet Ayurveda Shilajit is available in the form of capsules, not something we're a huge fan of, but it still packs a punch, mainly due to its ingredients and processing method. By checking several consumers' reviews, it became clear that Shilajit capsules from the Planet Ayurveda have the ability to reduce signs of aging. This is more of an herbal medicine to treat different diseases naturally. It contains ingredients like humic acid, fulvic acid, amino acids, and benzophyrones, all of which protect cell membranes and improve your overall health. It is due to the presence of these natural ingredients that it is completely safe to use this product. The product also contains vitamins, iron, and minerals to provide your body with proper nutrition. It is therefore obvious to understand why the regular use of this supplement can help treat arthritis and anemia.
It contains 500mg of Shilajit in every capsule with fulvic acid and other amino acids as well. It may not be that cost-effective though considering the fact that you will have to spend at least $42.95 to order it – it's actually the minimum purchase, which is higher as compared to what others are offering these days.
---
The Good
---
It is available in capsule form for ease of use
It doesn't taste as bad as raw Shilajit does
It has 60 capsules in the container
It contains 80+ minerals in trace quantities
It has fulvic acid with 500mg Shilajit in each capsule
---
The Bad
---
It contains Shilajit – they say it has 500mg of Shilajit – but they have not mentioned anything about Fulvic acid concentration. Neither do they have offer mention any lab report or testing results on their website, which is something you may not like when conducting some research. Considering that it is a product from India, you may feel skeptical about trying it in the absence of any lab results to back their claims. Moreover, some people have talked about issues they had to face when they ordered it and it didn't arrive on time.
The Bottom Line
---
The fact of the matter is that the Planet Ayurveda Shilajit is a highly impressive and effective product. It contains several good ingredients and minerals that provide your body with strength and improve overall vitality. The regular intake will help keep you fit and reduce inflammation as well. They are available in capsule form, which means you can take them without having to worry too much about its bad taste or odor. However, it is in the capsule form, so you may witness its effectiveness coming down a bit – the reviews tell a different story though. There are 60 capsules in one bottle, with each capsule containing 500mg of Shilajit, and many people are quite satisfied with this product.